POET & MUSICIAN


At the end of his senior year in high school he was urged by his best friend Mark Baca to begin writing his thought out on paper and express himself through writing. 19 years later the words, concepts and thoughts continue to flow from his mind, heart and soul.

"You will never be forgotten and your memory radiates eternally uniting with the divine energy.
R.I.P. Mark....I Love You and Miss You Dearly."

-Brian Seraiah Wood

BOOKS:
With a soulful expression of self, Seraiah has his first book on the way filled with streams of consciousness, short stories and versatile poetic styles.

SONGWRITING:
Bringing everything together by uniting rhythm, unique word play and emotional visualization, one can feel the energy that inspires the artist known as Seraiah. Stay Tuned for Many Future Releases Coming Soon!!


EMCEE & VOCALIST

As a youth Seraiah was intrigued by music and the emotions that it can convey and express but he was to shy and stubborn to join choir and sing in front of peers. He now cultivates his voice and doesn't hide the fact that he loves to sing and experience new realms of his voice and expression.

Over the years he began imitating the voices of his favorite singers and artists and quickly realized he indeed had a good voice but needed to find his own tone instead of mimic others.

His style is that of no style and its hard to label his music in any way. One may be surprised to find him able to channel Opera & Classical, Tribal, RnB, Rapping, Pop, Metal & Rock.

Stay Tuned:
For The Upcoming Release with All Original Poetry and Lyrics!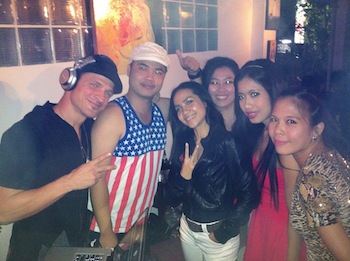 Now Available! Shirts, shorts, hats, booty shorts, panties, CDs, DVDs & Much More!

Coming Soon: Kids, Women and Men Apparel.

Contact Seraiah to place an order.

10/01/13
The original history of yoga and its origins can be traced back over 10,000 thousand years, but its creation specifics are both vague and mysterious. Essentially Yoga has countless systems and sub-systems focusing on principles that align the mind, body and soul. The integration of asanas (poses/postures), breathing techniques, meditation pathways and other unique variations will help the practitioner attain a higher quality of life and maintain healthy organs, muscles, connective tissues and mental facilities. "Yoga is an ancient practice that has historically centered in India. It was a technique that was passed own from generation to generation through master-disciple relationships." (Smith 1) Dialogue and personal experience were the main forms of transferring knowledge from teacher to student before the yoga Bible, Yoga Sutras were written in 200 B.C. by a man named Pantanjali. "The Yoga Sutras attributed to the Sage Pantanjali are used as a source scripture by many traditional Yoga Systems.

Read This Post »