MODELING & ACTING

Over the years, Brian "Seraiah" Wood has been urged by family and friends to pursue modeling and acting and use the gifts God has given him. He has decided to open his mind to the infinite possibilities of the universe and see where life leads him. Blessings and Respect.


MODELING STATISTICS:

Name:Brian Wood
Stage Name:Seraiah (Warrior of God)
Age: 32
Height: 5' 6"
Weight: 160 lbs
Eye Color: Hazel
Hair Color: Brown
Waist: 28"-29"
Shoe Size: 8 US
Shirt Size: Medium
Yearly Body Fat: 7% (can be leaner if required).


SERAIAH MODELING FOCUS:

- UNDERWEAR
- BODY AND FITNESS
- URBAN
- FORMAL
- ACTION
- MARTIAL ARTS


SERAIAH ACTING FOCUS:

- ACTION AND ADVENTURE
- MARTIAL ARTS
- DRAMA
- ROMANCE
- POETIC
- ENLIGHTENING




For More Information and Booking Contact:
seraiah@seraiah.com or 303-753-2735 VM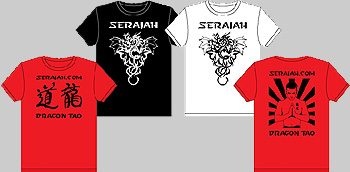 Now Available! Shirts, shorts, hats, booty shorts, panties, CDs, DVDs & Much More!

Coming Soon: Kids, Women and Men Apparel.

Contact Seraiah to place an order.

11/16/12
Quantum theory and intentional thought projection have been scientifically proven and lead humanity into a continuously unfolding gateway to the galaxy. Japan's, Doctor Masaru Emoto, studied how thoughts can alter the molecular makeup of distilled water and thus physically morph into unique sacred geometry crystalline shapes. The transformation of shape can be from both loving and hateful thoughts or intentions, and as we look at others and ourselves we become both conduits to project as well as receive such wave-spell energies.

Read This Post »